August starts strong for
Attack on Titan
, and several interesting news have been released these days about our favorite series. Along with the premiere of the
live-action movie
today in Japanese theaters, there have been more announces regarding the other works of the AoT universe.
One of them involves something that I had already predicted. On July 9, Kodansha revealed that it was going to be a mysterious announcement about Junior High, and I theorized that it was possibly an anime adaptation (in case you didn't know, Junior High is a comedic spin-off manga in which Titans and humans attend to a High School where the Colossal Titan is the principal).
Now we have the confirmation: the new anime series will premiere on October in Japan, and is produced by Production I.G., the same studio that created the original anime series; having even the same voice cast. Depending on the duration of this new series, this means that the next year we may even have 2 Attack on Titan animes running at the same time, since the Season 2 of the original anime is slated to premiere on an unspecified day of 2016.
Below you can enjoy the first trailer of this recent addition to the Attack on Titan universe: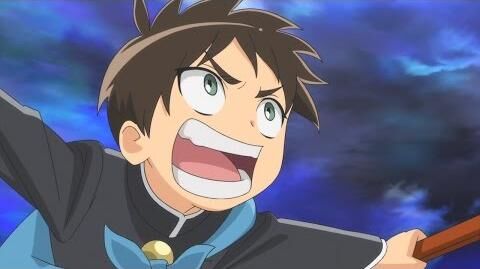 The second announcement is in regards to Counter Rockets, the TV series based on the live-action movies which will premiere in two weeks (Titans are invading the TV!), and it's, again, a trailer, where we can see more scenes of this adaptation that will have only three episodes, airing from August 15th to 29th. BTW, stop at 0:54 and say hello to Sonny: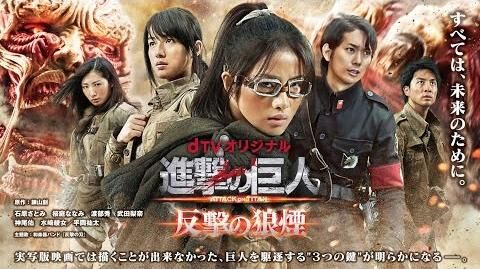 Finally, too much of spin-offs, let's going to talk about what started everything: our loved original manga series written and illustrated by Hajime Isayama. Japanese entertainment news website Eiga.com reported that the manga has surpassed 50 million copies in print worldwide, with 2.5 million of them corresponding to the English version (and this without taking into account the digital editions).
This puts Attack on Titan above very well known mangas like Yu-Gi-Oh! (40 million copies), Dr. Slump, Sailor Moon (35 million both), Saint Seiya (34 million), Death Note (30 million) and Fairy Tail (25 million), among many others; and almost reaching another big one like Ranma ½ (53 million, all according to numbers given by Wikipedia).
These are good news that highlight the good state of the story. Hopefully everything remains on track and the sellings increase even more with the push provided by the Titans' impending invasion on TV and big screen.
Ad blocker interference detected!
Wikia is a free-to-use site that makes money from advertising. We have a modified experience for viewers using ad blockers

Wikia is not accessible if you've made further modifications. Remove the custom ad blocker rule(s) and the page will load as expected.