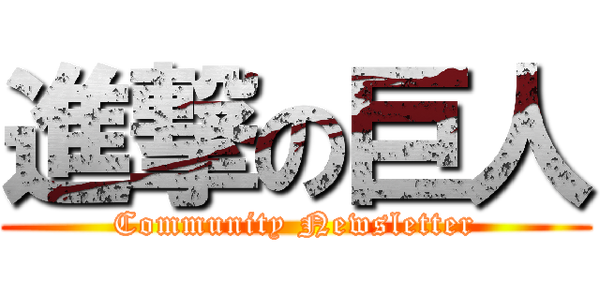 Your home for all Shingeki no Kyojin News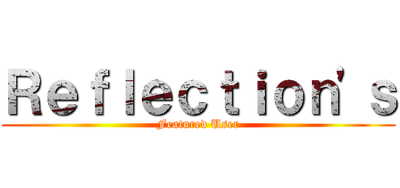 See, at this point, I'd provide a Q&A with said featured user, but I can't really do that considering, I came up with idea of a community newsletter today and for the simple fact that I haven't picked anyone so.... Reflection's Featured User is none other than

<insert name here>

, congratulations!




We Need YOU!
Community Newsletter needs writers. Yep, you don't have to be an admin, you could be an anon and make it into the news letter. So, how do I get my article in the news letter? Simple! Just write your article with images and text in User:YourUsername/Sandbox (replace YourUsername with your actual username) and send me a link on my talk page once its ready. Articles can range from anything, fan-fictions, comedy skits, reviews, rants, absolutely anything as long as it doesn't violate our rules and guidelines. But I'm afraid that's it for this newsletter, sorry it was so short (took me ages to edit). Sayonara!
Ad blocker interference detected!
Wikia is a free-to-use site that makes money from advertising. We have a modified experience for viewers using ad blockers

Wikia is not accessible if you've made further modifications. Remove the custom ad blocker rule(s) and the page will load as expected.